Sir Paul Edmund Strzelecki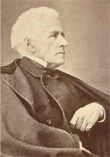 Sir Paul Edmund Strzelecki - a Polish explorer, geologist and philanthropist - named Australia's highest mainland mountain in honour of Tadeusz Kosciuszko in 1840. Strzelecki's father had fought under General Kosciuszko. The explorer named the mountain after the international hero because he felt that no greater name could be bestowed upon the highest mountain of mainland Australia. Strzelecki saw it as a symbol of democracy, freedom and human rights.

The naming of the mountain also reflected Strzelecki and Kosciuszko's concern for indigenous people. When Strzelecki explored the areas around Mount Kosciuszko, he was accompanied by James Macarthur and two aboriginal guides: Charles Tarra from Taralga in the Goulbourn Plains district and a local man named Jackey.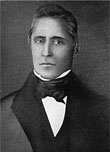 We also know that Kosciuszko, a friend of Thomas Jefferson, campaigned for the liberation, equal rights and education of African American slaves; he even left his American Estate to buy their liberation in 1798. He was well ahead of his time because slavery was not abolished in the United States until 67 years later, in 1865.

In his report on the naming of the mountain to the NSW Government of the time, Strzelecki stated: "Although in a foreign country, on foreign ground, but amongst a free people who appreciate freedom, I could not refrain from giving it the name of Kosciuszko". The NSW Government of the day considered these reasons and agreed to the name.

Australia, which is the sixth oldest continuous democracy in the world, embraces the same values as those for which Kosciuszko fought. Australia's highest mountain, with its name Kosciuszko, ideally expresses these values.